There are many software programs that can delete your secure files that will make them not recoverable by any recovery software. This might be helpful in many situations when you wanted to delete sensitive information. I used Recuva software to check whether the sensitive file was recoverable. It showed an error "Not overwritten – File is resident in the MFT" when I tried to overwrite it.
What is Clean.mft file?
MFT stands for Master File Table. You can clean this using cleaning software like CCleaner.
Why you should Clean MFT entry?
When you delete files on your storage even after renaming them the original file name will still be present in the MFT entry in the NTFS format.
For example, when I deleted some files on my D drive completely the file name reference was still present in the MFT entry
Let's see how you can clean MFT in NTFS.
How To Clean MFT Master File Table in NTFS Drives
First, you have to download and install the CCleaner software from here https://www.ccleaner.com/ccleaner/download
Now launch the CCleaner and click on the Options and Settings.
Now Click on the Checkbox Clean MFT Free Space.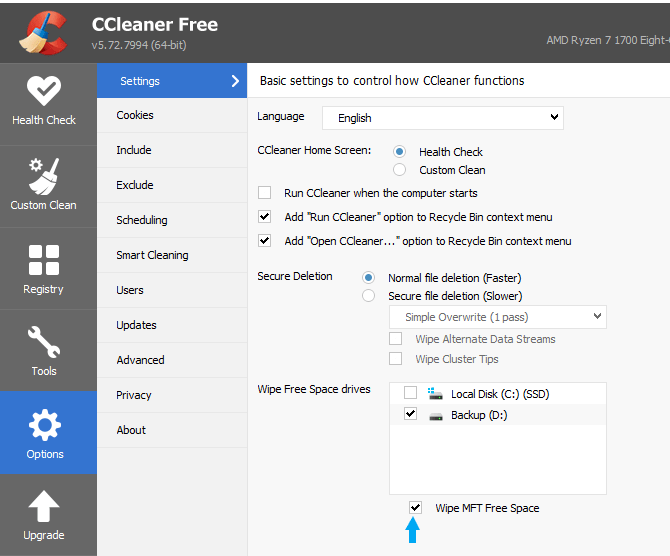 4. Go to Tools option and choose Drive Wiper option and choose the NTFS drive you wanted to clean MFT .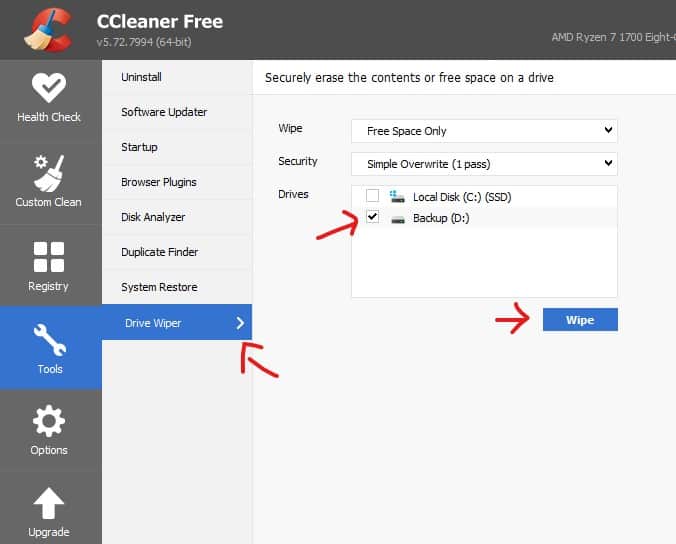 5. Now click on the Wipe button to start the cleaning processing.
6. This will wipe the MFT of the drives selected and also wipe the free space.
I hope you were able to Clean MFT table for NTFS drives using our tutorial.
Also share your valuable comments below if you face any issues.