You are using Mozilla Thunderbird as your email client on your computer at night with its light theme it might be a little uncomfortable without enabling dark mode in thunderbird.
Mozilla has introduced an option to enable the dark mode on the Thunderbird Email Client with the release of the latest update.
Update: Many users are facing black background on text and other dark mode issues in Mozilla TB latest version as well. So disabling the dark mode feature will help solve the issue.
How To Enable Mozilla Thunderbird Dark Mode
Let's see how you can enable the dark theme on Mozilla Thunderbird Client in the step by step tutorial below.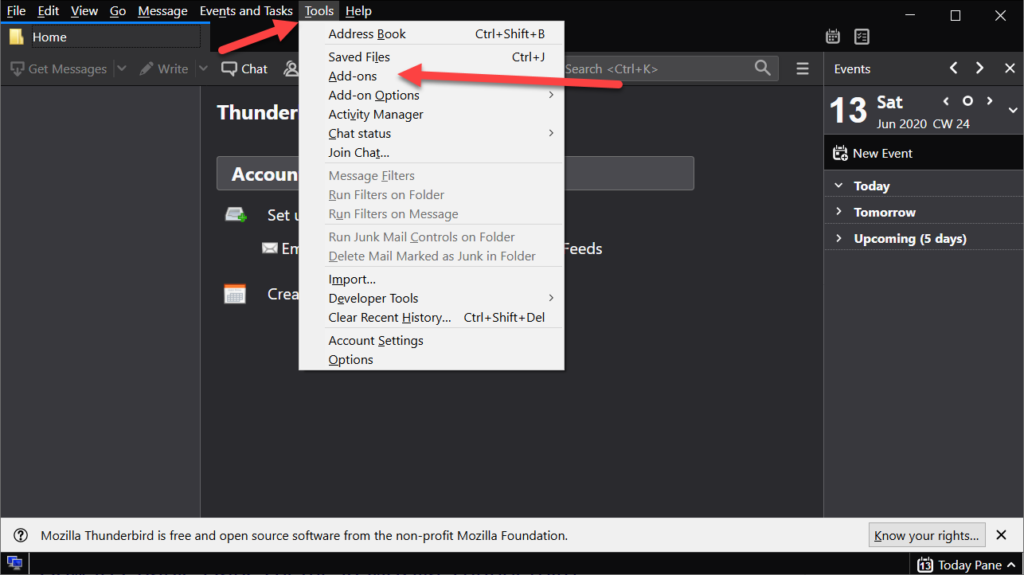 Open the Thunderbird menu and press the ALT keyboard button to view the menu options.
Choose the Tools Option >> Click on Add-ons to open the add-ons section.
Now choose the Themes option.
Click on Enable Button for the Dark Theme option.
This will enable the Mozilla Thunderbird dark theme mode.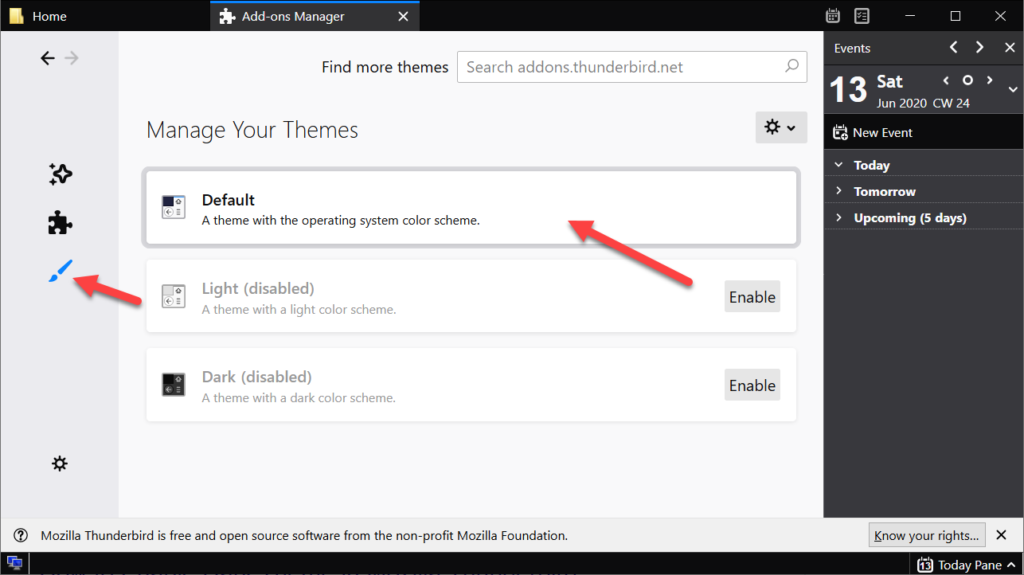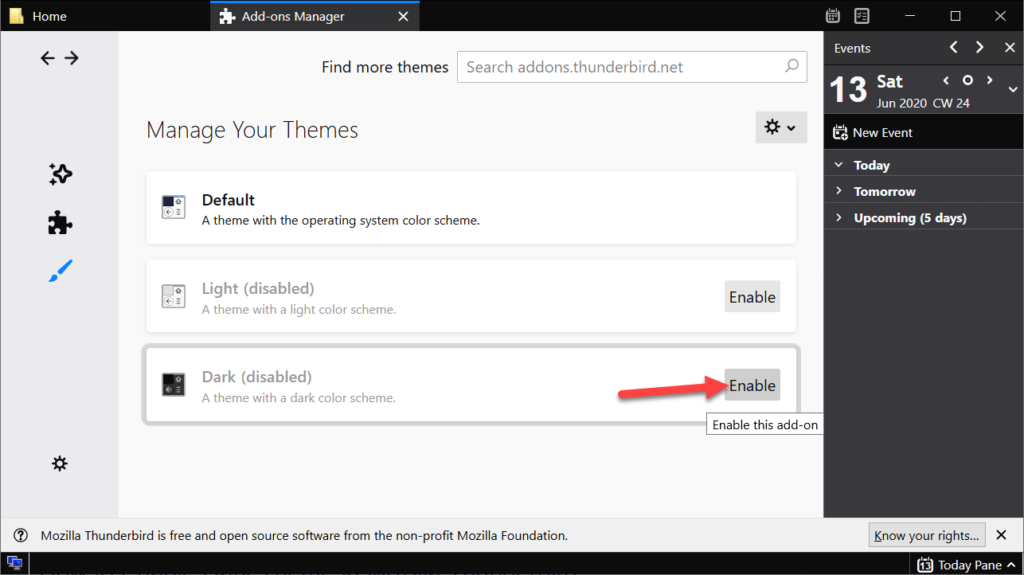 How To Disable Mozilla Thunderbird Dark Mode
To disable the Dark mode in Thunderbird
Open Mozilla Thunderbird and Go to the Tools >> Add-ons option.
Choose the themes option and disable the dark theme.
I hope you were able to change the Mozilla Thunderbird from a light theme to a dark theme using our tutorial.
Do comment below if you face any issues after enabling the mozilla thunderbird dark theme feature.