What are Temporary Files in Windows
Windows create files to hold data temporarily while a file is being created or used or processed. It's also known as junk files.
When are Windows Temporary Files created
The operating system creates the temporary files, when there's not enough memory for the task. Programs like Microsoft office creates temporary files during the original document is open. It will get deleted when you save the document. But It won't get delete when the program crashed or unexpectedly closed because of any error.
Most of the temporary windows files are being deleted automatically. But some files are won't get delete automatically. It leads to wasting some disk space.
How to view Temporary Files in Windows 10, 8, 7
Find the location of temporary files to view them. This location is different based on the Windows Operating system like Windows 10 or Windows 7 or Windows 8.
Windows Temporary Files Location
The temporary files are in two locations in Windows Operating system. They are.
%userprofile%\AppData\Local\Temp
%systemdrive%\Windows\Temp
If you open C:\Windows\Temp location via file explorer, you will receive a message like you don't currently have permission to access this folder.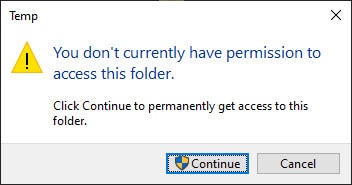 Click on continue to access the folder. It will mostly contain files like .temp, .tmp and .txt files.
This %userprofile%\AppData\Local\Temp will created for each user's on windows system. It's a hidden folder. So you need to Un hide the system folders to view the temporary files.
To unhide the system folders, click on view in top menu and check the hidden items options.

How to Cleanup Windows Temporary Files
How to delete temporary files in Windows
Open File explorer and right click on the windows operating system installed disk.
Then choose properties option.
Now click on the disk cleanup in the general menu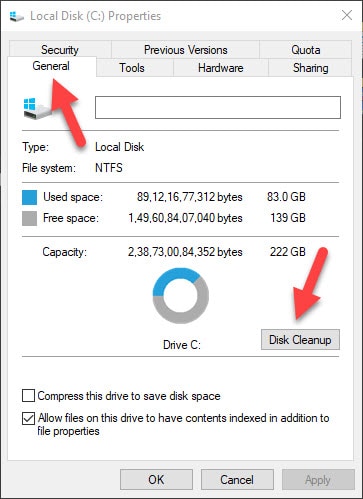 Now scroll down in the file's menu and select the temporary files option.
Then click on ok.
After clicking ok, you will receive a message like "are you sure you want to permanently delete these files?", and then click on delete to delete these files.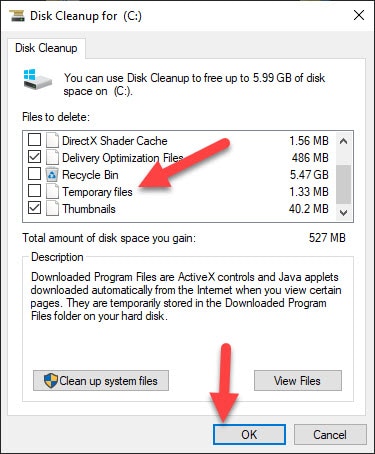 How To Change Location of the Windows Temp Files folder
You can change the location of the Temporary Files folder using the following steps.
Open the File Explorer.
Right click on the empty space and then choose properties.
Then click on advanced system settings, it will open a dialogue box.

Now click on the advanced tab menu and then click on the environment variables option.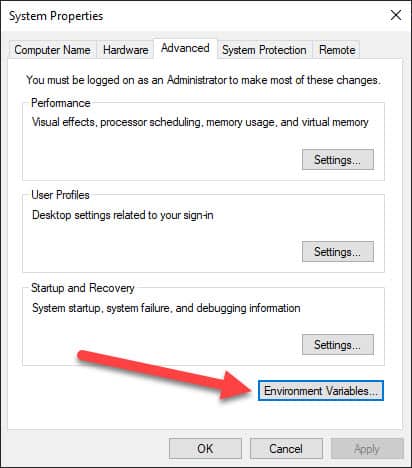 It will open the environment variables dialogue box, which contains the options to edit the path for both temp and TMP files.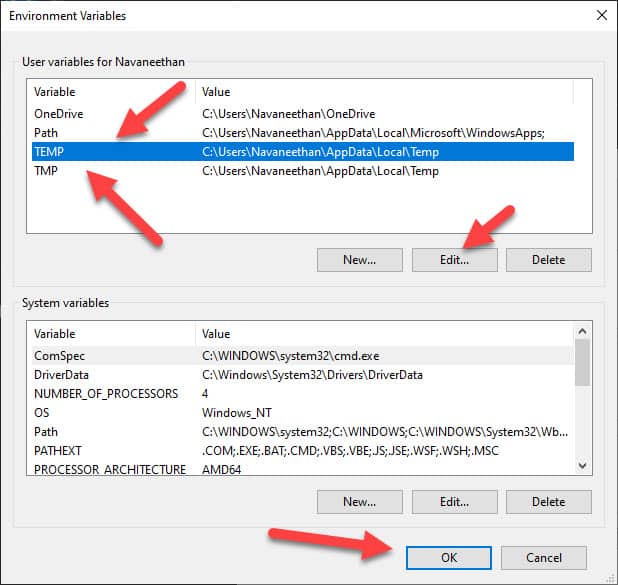 Click on edit to change the location of your temp files folder.
After changing the location of temp and TMP files, click on okay.
Now restart your computer.
That's it.
Windows Temporary Files FAQ:
What is the shortcut to delete temp files in Windows 8?
Press W + R, run command window will be open. Then Type %temp% and then click on okay. It will open the folder contains the temp files. Press ctrl + A to select all the temp files inside the temp folder and then press shift + DEL to delete the temp files permanently.
Is it safe to delete temporary files, Windows 10?
Yes, deleting Temporary files in Windows 10 won't cause any issues with Windows Operating System performance.
I hope with our tutorial, now you know everything about the Windows Temporary files.
Also, let us know in the comments section below if we missed anything or if you are still facing any issues.