Last Updated on August 19, 2020
If you twitch is using all your internet bandwidth you might want to limit the data usage by reducing the video stream quality of twitch streams.
Here is how you can do that on Windows 10, macOS, ChromeOS, Android OS and iOS operating systems.
How To Change Video Quality on Twitch on PC
When you are watching a Twitch Stream the video quality may be sometimes poor if Auto settings is choosen.
Open the Stream that you wanted to watch and then click on the Gear settings icon on the top right bottom of the Twitch video player.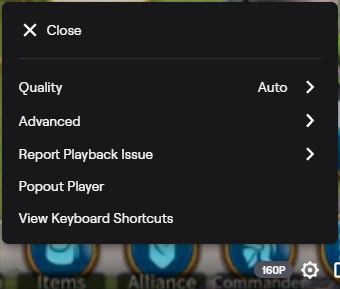 Then select the Quality Option and you will be taken to the Twitch Video Quality Settings menu.
Here there will be Auto 1080p60 , 720p60, 720p, 480p, 360p and even 160p streaming quality options to choose from.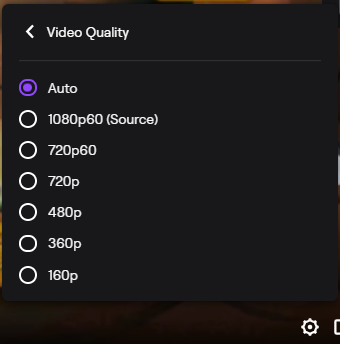 To get the highest quality stream Change from Auto to 1080p60. This will fix the quality of the Twitch stream you are watching to 1080p at 60 FPS.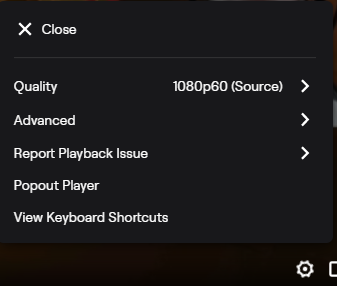 How To Change Video Quality on Twitch on Mobile App
Open the Twitch mobile app on your Android or iOS mobile.
Click on the Settings option.
Then Choose Video Quality
Then Change Twitch video stream quality options from low to high based on your preference. By default, it will be in Auto.
I hope you were able to change the video streaming quality on the twitch platform based on your internet speed and usage. The default Auto settings sometimes play bad quality video even if you have a good internet connection.
Do leave your valuable comments below if you face any other issues when watching twitch streamers.