Last Updated on
Are you bored of using the same old VLC player default skin when you watch videos in your windows 10 computer or Mac?
Then don't worry, you can easily change your VLC player skin from the default version to something new.
You might also like to read: How to Enable VLC PIP Picture in Picture feature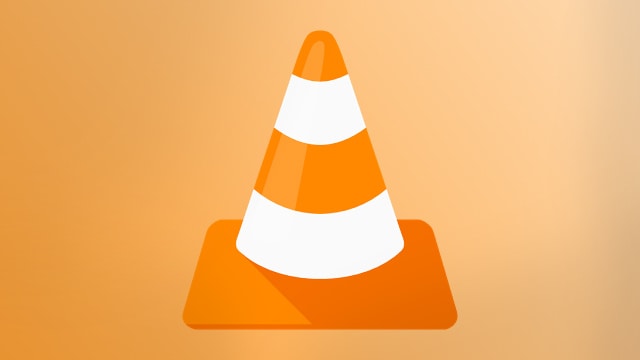 Change VLC Skin in Windows 10, 8, 7 or macOS
Let's see how we can change the default VLC skin to something refreshing when using Windows or Mac.
Step 1: Open your VLC media player application in your windows 10 machine.
Step 2: Then Click on the Tools settings from the menu options.
Step 3: Select the Preferences option, then the Preferences window will open. Or you can simply press the Ctrl + P when using VLC to open the Preferences window.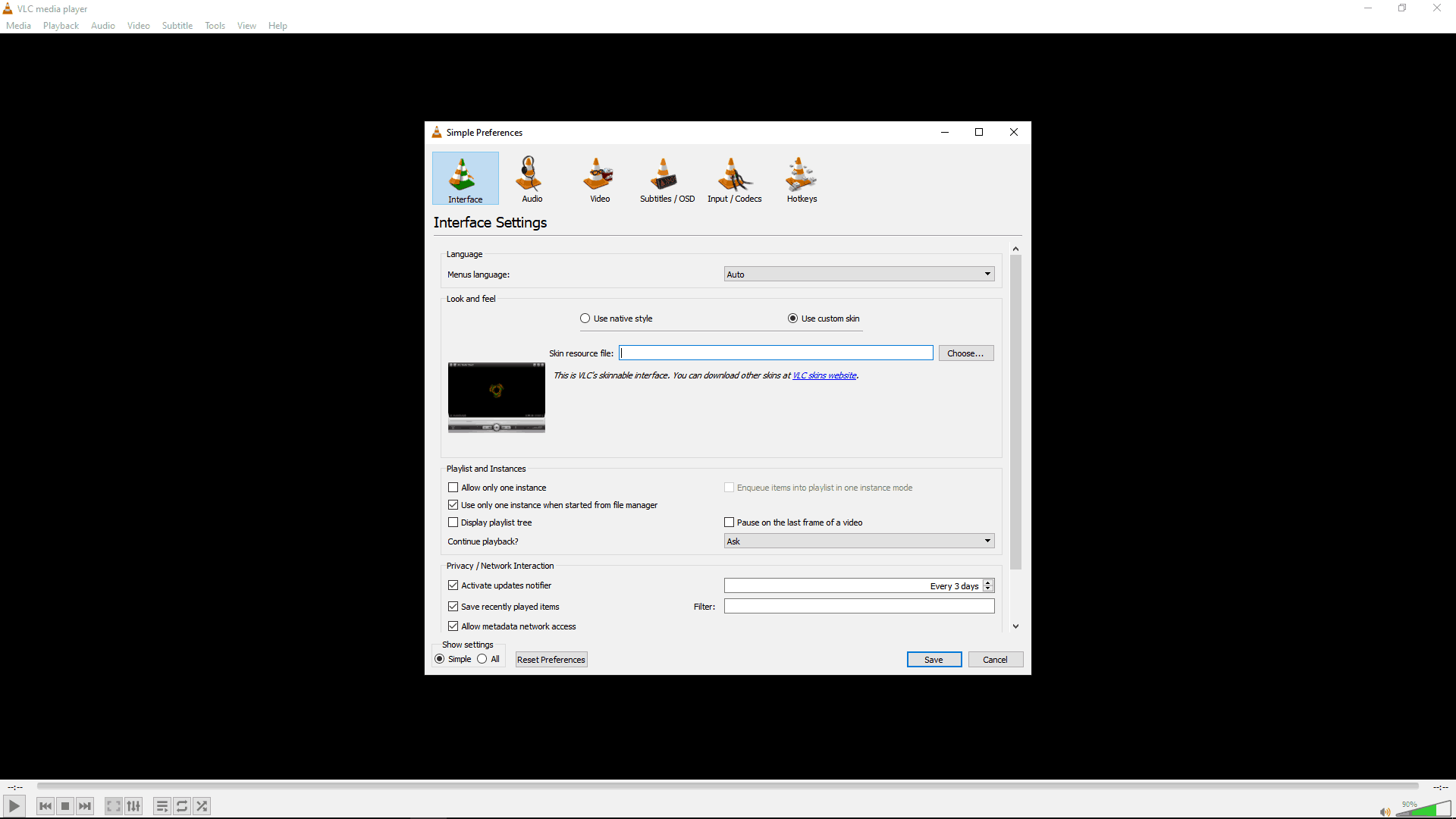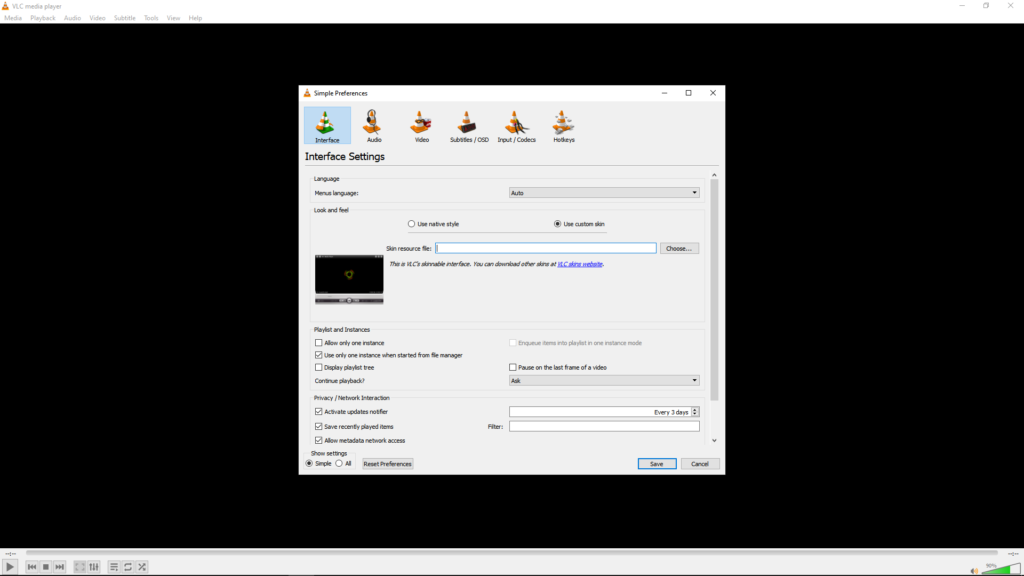 Step 4: Then you need to select the Interface option on the top left. Below the Interface Settings, you will see the "Look and Feel" option with two options 1. Use Native Style 2. Use Custom Skin
Step 5: Click on the Use Custom Skin option and the skin resource file option will show up.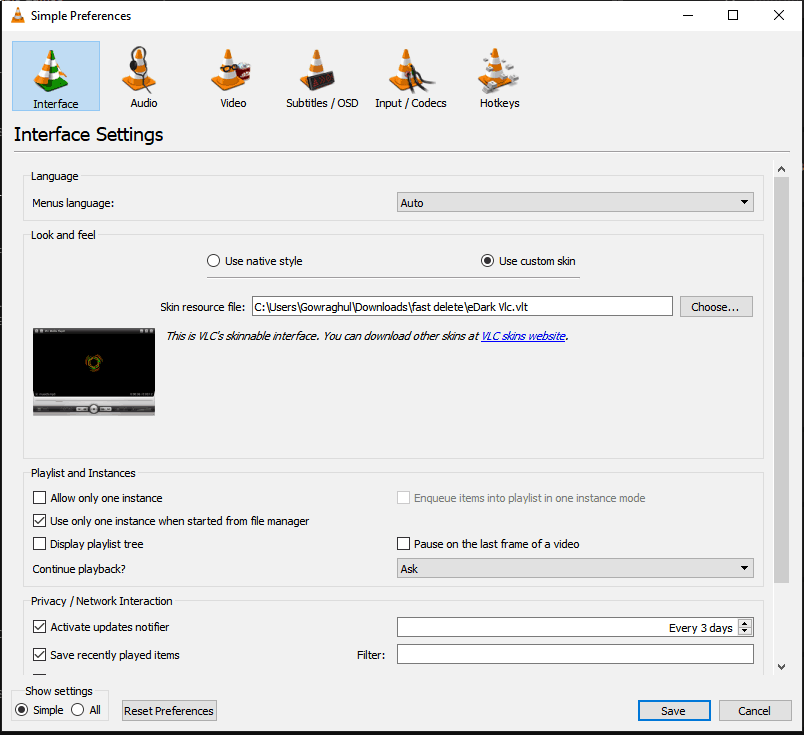 Step 6: You can click on that VLC Site link display below or simply go to this url to find VLC skins from the official website.
Step 7: Click on the choose button and select the .vlt skin file you have downloaded from the VLC Skin site.
Here I have downloaded the VLC dark skin and I have chosen the eDark Vlc.Vlt file
Step 8: Then you have to Quit VLC player and relaunch VLC for the new skin to be used.
Step 9: After you relaunch VLC you will be shown the updated VLC skin. This tutorial works on Windows 10, Windows 8, Windows 7 and macOS devices with a version of VLC 0.9.0 or later.
How do I use VLC Skins?
After you downloaded the VLC skin file inorder to use the skin open VLC player and go to the Tools > Preferences > Interface option
In the look and feel section choose the "Use Custom Skin" radio button
Then click on the choose button and select the VLC skin you wanted to use
How To Enable Dark Mode in VLC?
Yes, you can get a dark mode look in VLC on PC or mac. Download the dark VLC skin named edark.vlt file from the official skin site and update your skin.
You might also like to read: How to Enable VLC PIP Picture in Picture floating window
I hope you were able to successfully change your Default VLC skin into something you like. You can even design your own VLC skin using the VLC skin editor tool. Well, that's for another blog post. Be sure to share our tutorial and comment below if you have any questions?.