When we install a new game on a recently installed or new windows 10 device the sound might not work. Even though audio works for youtube vidoes played through chrome and other software. So it's not a audio driver issue. So we found that it is a issue with missing DirectX files.
Fix No Sound on Game Start on Windows 10
To fix the audio issues with pre windows 10 games we have to Install Direct X on your Windows system to enable sound on games.
1. Visit this URL https://www.microsoft.com/en-in/download/details.aspx?id=8109 to Download the Direct X from official Microsoft website. Click on the Red download button to download the DirectX End-User Runtimes (June 2010) exe file.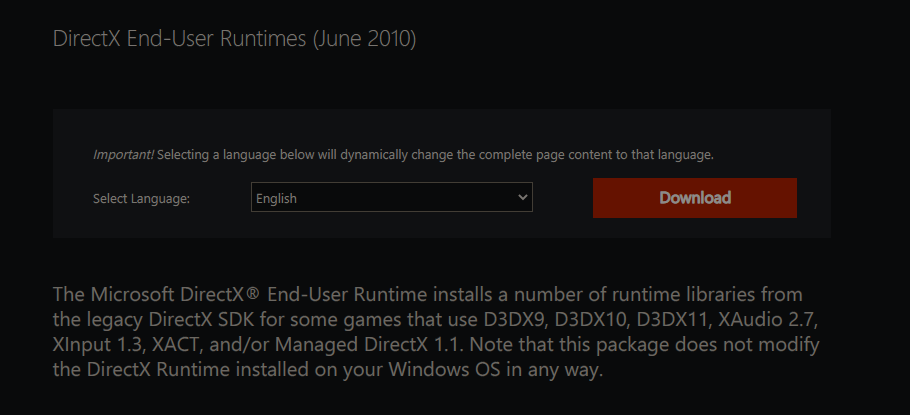 2. Now after the directx_Jun2010_redist.exe file is downloaded, right click on it and select run as administrator.
3. Now click on Yes on the agreement terms page and select the folder to exact to by clicking on the browse button and choosing the folder.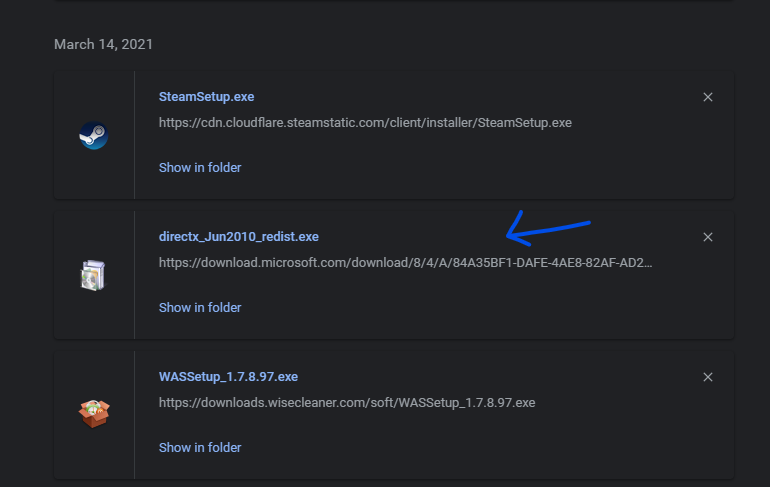 4. After it is extracted, open the folder and find the exe file and run it as administrator.
5. Now the DirectX program will be installed on your Windows10 computer. After the program is installed, restart your windows 10 computer.
6. Now launch the game and you will hear the game audio.
Hope you were able to solve the audio issue on games with the help of your tutorial. Don't forget to share this tutorial on social media if you found it helpful.
Also, leave your comments below if you are still facing audio issues on games in Windows 10.