File Associations settings identifies which application you wanted to open for a specific file type like images , vidoes etc. For example when you download a new Video player from the Google Play store and you open the video downloaded from a website it will open in the default Video player instead of the newly download app like VLC. For this you have to change the default app for that file type.
Let's learn how to Set File Associations on your Android smartphone or how to change default apps for opening files.
How to Set File Associations in Android Devices
On Older Android Devices with use of File Manager
Open your File manager application and go the file that you wanted to open in the specific app.
Now long click the file and select the option Open with.
Now a list of applications capable of opening your file type will be listed.
Now select the app that you wanted to open the file type with and select the Remember Selection option.
Now whenever you open this file open on the file manager it will open in the newly set default application.
How to Change Default App on Android
On newer Android devices setup of File Associations is a little different you have to change the default app.
Open the Android Settings app and select the Apps & Notifications option if you are running android 9 or above.
Now Select the Apps option and select the app you wanted to set as default here I choose VLC to be the default app for opening videos.
Now click on the Open by default. Select Open supported Links and select Open in this app. So whenever a supported file link is found VLC will open it by default.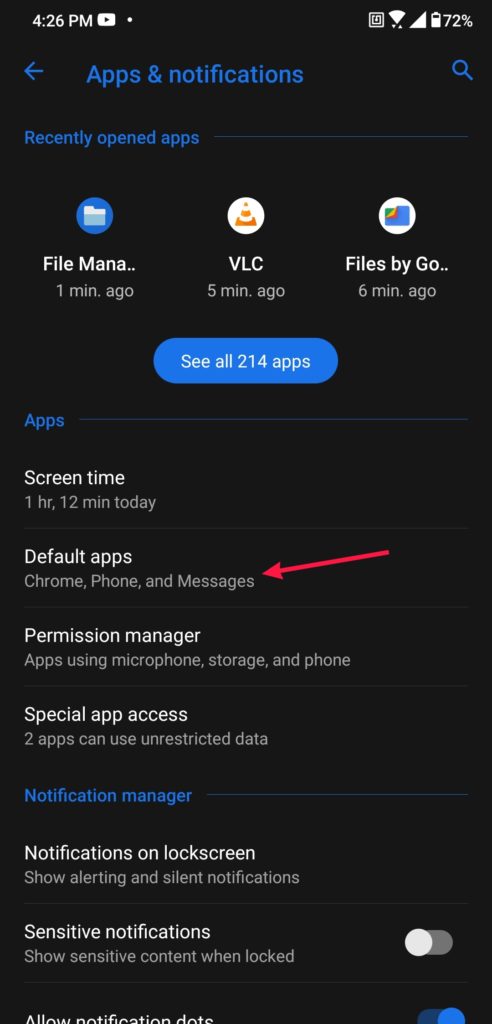 I hope you were able to setup a default app for a specific file type with the help of our tutorial.
Don't forget to share our tutorial on social media if you found it helpful.
Also share your valuable comments below.