So you have a lot of amazon accounts and want to delete one of them or you don't like to use any amazon service for some reason and want to delete your Amazon account permanently.
In order to delete your Amazon account permanently, you have to follow a few extra steps. This tutorial applies to amazon UK, USA, INDIA, and other country-specific Amazon sites as well.
If you have watched a lot of amazon prime videos, also learn How to Delete Amazon Prime Video Watch History on any device if you don't like to leave your watch history data with amazon prime video.
Frequently Asked Questions
Can we delete Amazon account?
Yes, you can delete the amazon account. First, you have a login to your Amazon account and then go to the help center and contact amazon via chat and ask the amazon representative to delete your amazon.com account.
How do I delete my Amazon UK account?
It is the same as deleting an Amazon.com account. Sign in and go to your account page and click help on the footer section. Then choose the Close my account option and click on the chat option to close your Amazon UK account along with prime membership.
How do I delete my Amazon account on the mobile app?
Open the amazon mobile app. Go to the help section on your Account and Settings page. And click on the chat option. A chat window will open where you can ask to close your account. Once done you can click on the app and delete the app from your phone.
1. Cancel Existing Amazon Orders
1. Login to your amazon.com or amazon.in based on your country and go to the orders tab.
2. Now if you have already placed an order and you don't want it anymore be sure to cancel the order.
3. In order to cancel the order choose the order and click on the cancel order button.
Kindly note that after you close your amazon account you won't be able to access the following.
You won't be able to access remaining funds if any in your Amazon Pay account.
Your account history like purchase history, Shopping Wish list, and book purchases.
You won't be able to access or login to other amazon login based websites such as Audible, Amazon Prime Video, Amazon Pay, and all amazon international sites.
You will lose access to your profile with your reviews, discussions, and images.
Any books that you purchased using this amazon account will not be accessible and subscriptions will also be not accessible.
2. Delete Amazon Account Permanently
Follow the below steps one by one to Close your Amazon Account via Online chat.
Step 1: Log in to your amazon.com account or your country-specific Amazon website.
Step 2: Now scroll down to the footer of the site and Click on Help option in the right-footer section of the amazon website like shown in the screenshot below.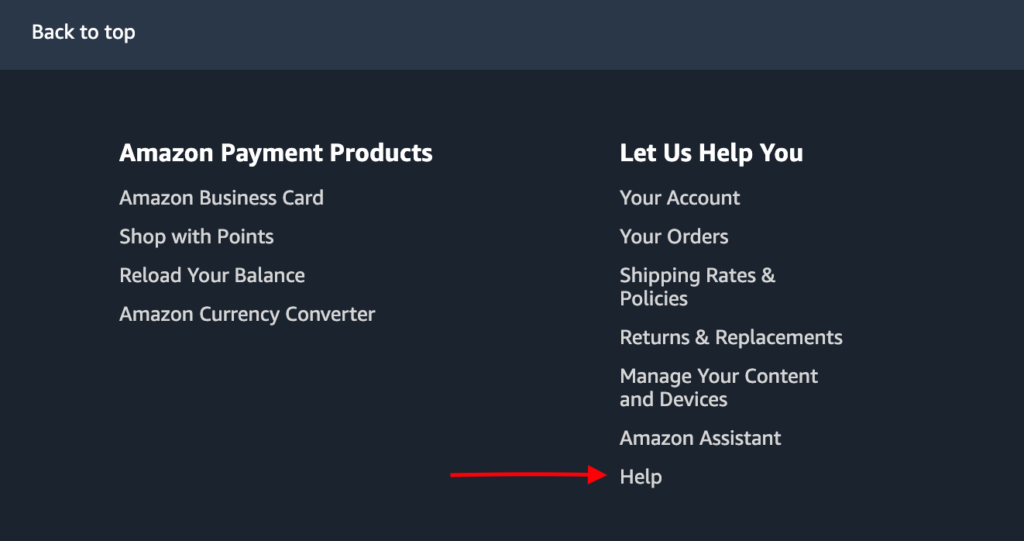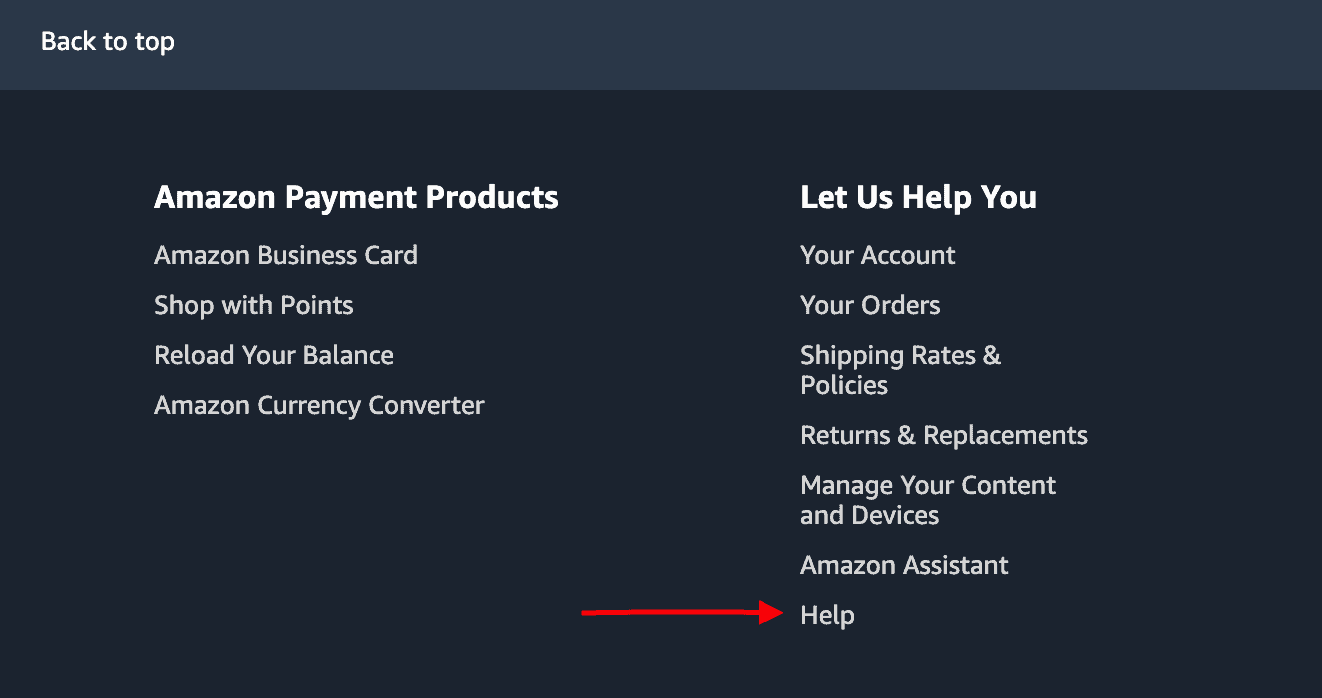 Step 3: Now Scroll down to Browse Help Topics and Choose the Need More Help option.
If your Amazon Prime video account is linked to your Amazon account, so you can also delete your Amazon Prime Video Watch History by following this tutorial.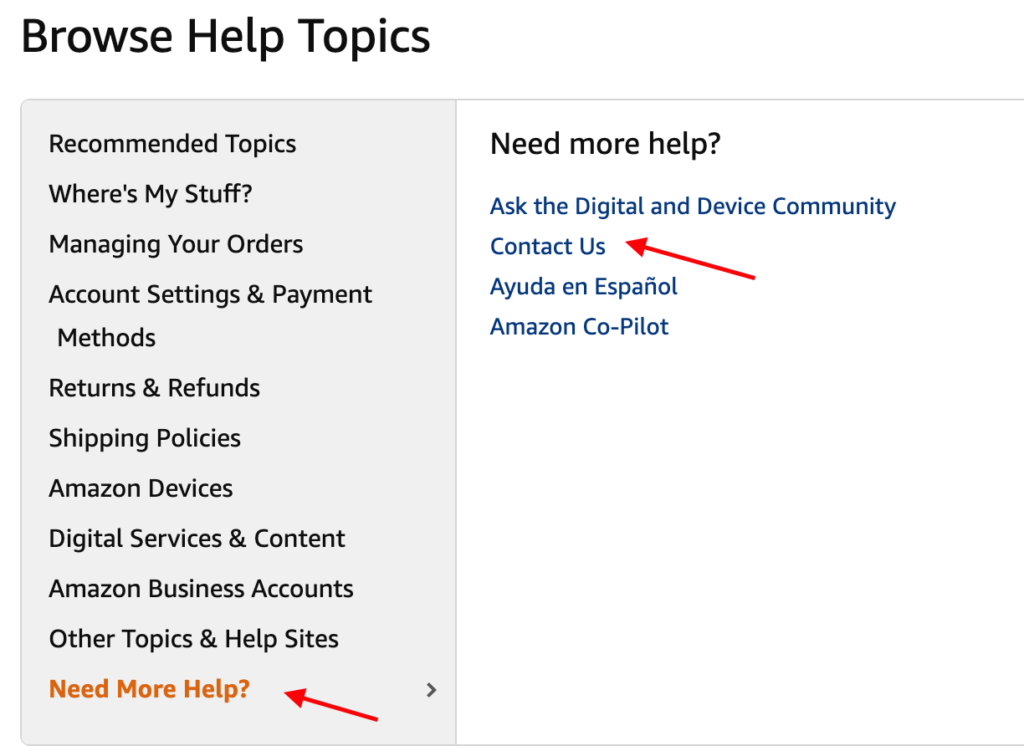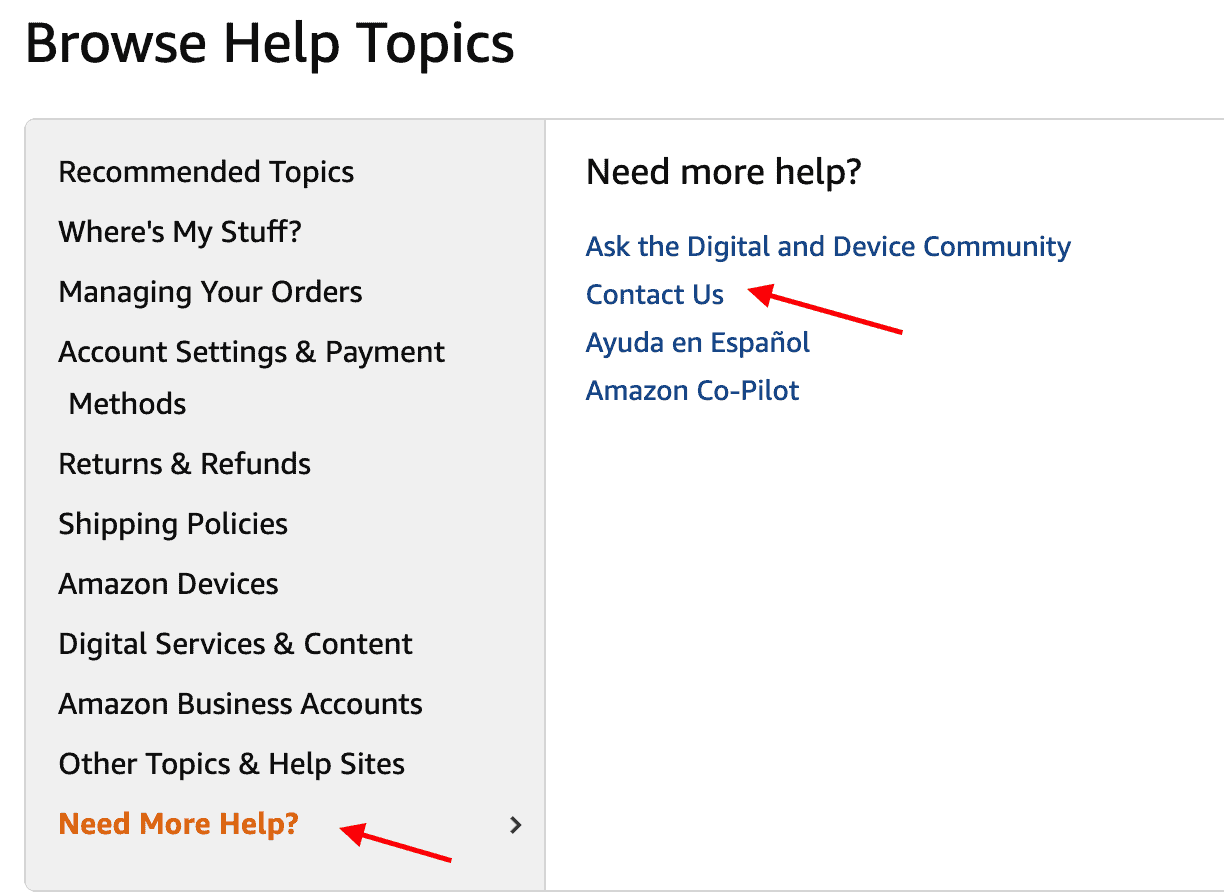 Step 4: Now select the Contact Us option or if you cannot find it after you log in to your Amazon account go directly to this Amazon contact us page.
Step 5: Choose the "Prime or Something else" tab at the top right corner.


Step 6: Now scroll down to the Tell Us more and choose Login and security option.

Step 7: Then Choose Close my Account option to delete your account permanently.
Step 8: Scroll down and Inside the "Or Talk to someone" option you will have three options to contact amazon inorder to close your account.


Step 9: Amazon will automatically recommend to Chat with Amazon representative as the default option most of the time.
Step 10: Now click on the Chat option. Your Chat will now be connected. Here you have to ask the amazon chat agent to close your account.
Step 11: They will close it only if you tell them that you won't be using the account anymore and would like to delete it completely. That's it you have successfully deleted your amazon account.
I hope you were able to delete your Amazon account permanently. This procedure applies to all amazon USA, UK, India websites as well. Do let us know if you have any problems.