Do you want to play Youtube Online Video in your VLC media player on your computer? This can be done by using the Network Streaming feature of VLC player.
This tutorial works on both Mac, Ubuntu and Windows devices .
How to Play YouTube Videos in VLC
Step 1: Open VLC media player app on your mac.
Step 2: Go to File option and Choose the Open Network option on your VLC Mac app or Press Ctrl + N on your Windows Computer.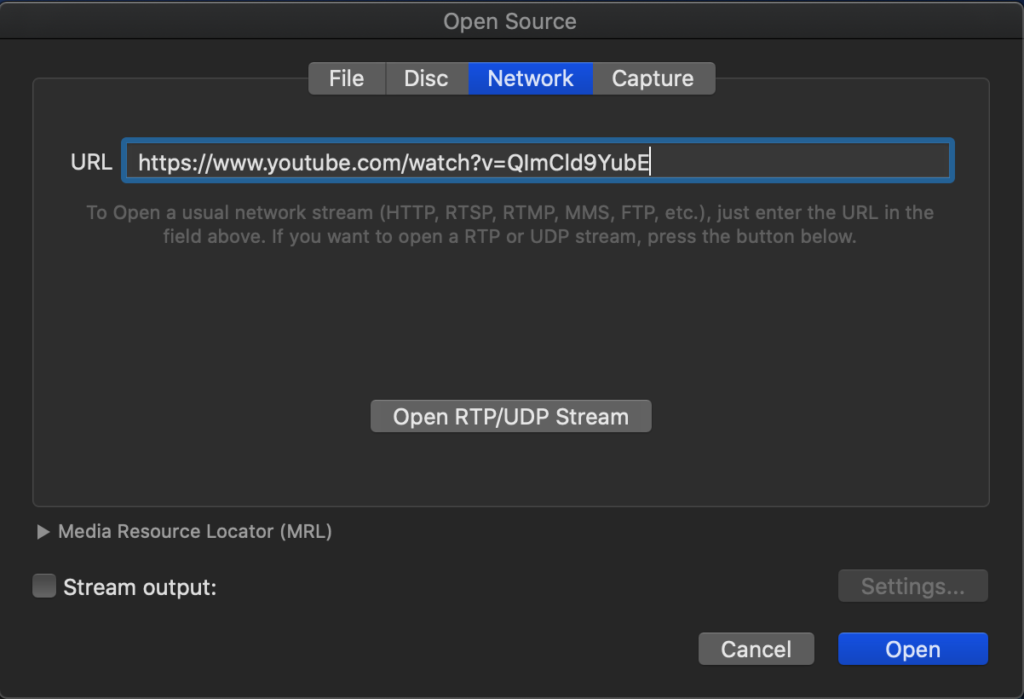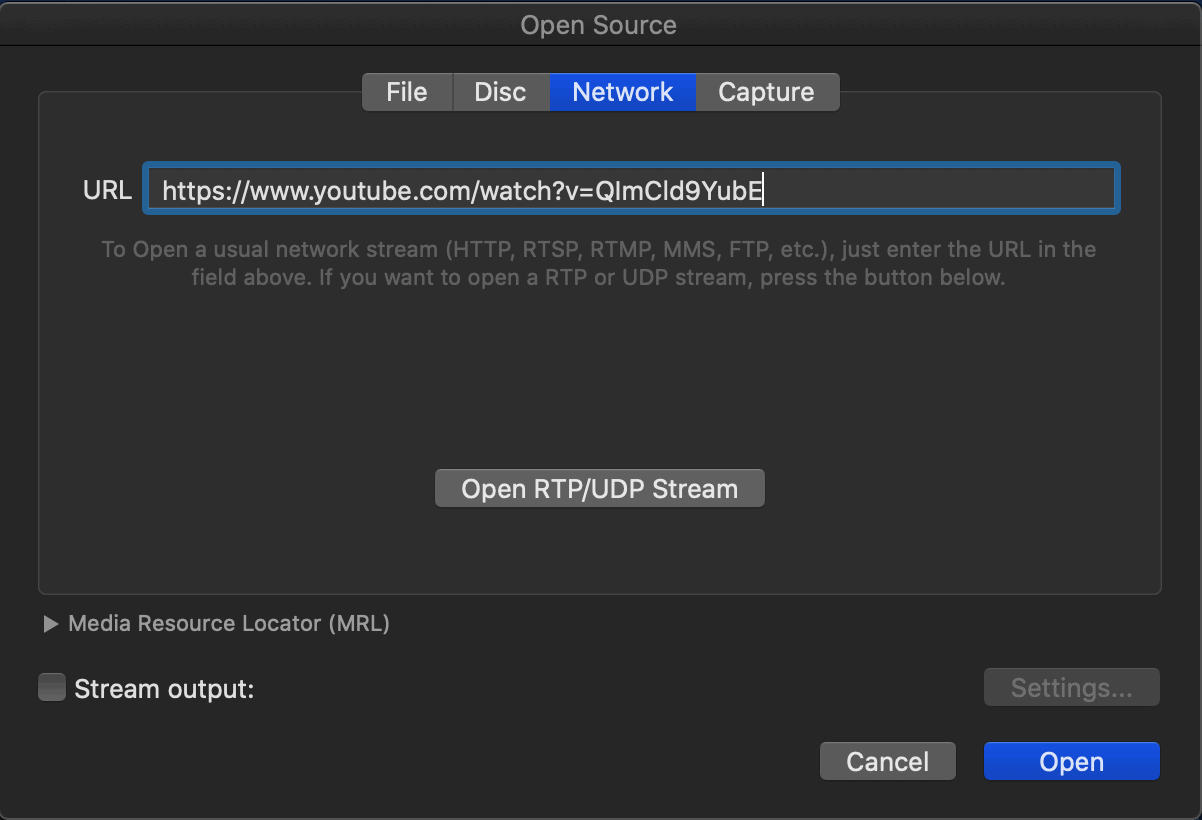 Step 3: Then Copy the youtube URL that you want to play and paste it in the URL section and click on the "Open RTP/UDP Stream" button to play the video.
Step 4: The Video will start playing in your VLC player.
Play YouTube Videos in Android VLC App
Step 1: Open the VLC android app.
Step 2: Copy the youtube url .
Step 3: Go to the Menu and Choose Stream option
Step 4: Paste the youtube url in the url box and press the play button to stream the video on the VLC app.
Getting Black Screen Flash and no Youtube Video playing on VLC?
Sometimes your youtube stream won't play on VLC and you will get a flash black screen and it will stop playing. To fix this issue we need to replace the Youtube LUAC file.
You can also open a youtube video on your VLC player by just clicking and dragging the youtube video URL from your browser to the VLC interface.
Hope you were able to get youtube video to play in VLC. If so you can use it to watch youtube in PIP on your mobile phone.