Screen recording is a useful feature that enables you to capture the content on your mobile device's screen when using apps like Instagram when you wanted to record something.
It is particularly useful for recording Instagram Stories which is a popular feature that allows users to share photos and videos that vanish after 24 hours. If you want to keep an Instagram Story to view later or share with others, screen recording is a great option.
Why Screen Recording Instagram Stories Can Be Useful
Screen recording of Instagram Stories is also helpful for those who want to create engaging and informative content for their followers. For instance, influencers and businesses can record Instagram Stories to showcase their products or services or provide behind-the-scenes content for their followers. This can help to boost engagement and increase the reach of their brand.
Methods for Screen Recording Instagram Stories
There are two primary methods for screen recording Instagram Stories which are as follows.
Using built-in screen recording features on your mobile device.
Using third-party screen recording apps on your mobile device.
The majority of mobile devices come equipped with a native screen recording function that permits the recording of on-screen content.
In the event that this feature is absent or you desire more advanced recording capabilities, third-party applications can serve as a viable alternative.
Step-by-Step Guide to Screen Recording Instagram Stories with Built-in Features on iOS and Android
The process for screen recording Instagram Stories with built-in features may vary depending on your device. Here are some general steps to follow:
Screen Recording Instagram Story On iOS: Go to Control Center, tap the Screen Recording button, and select Instagram as the app to record Instagram stories.
Screen Recording Instagram Story On Android: Use a screen recording app or download a third-party app that allows you to screen-record Instagram stories.
Here's a step-by-step tutorial on how to record Instagram stories: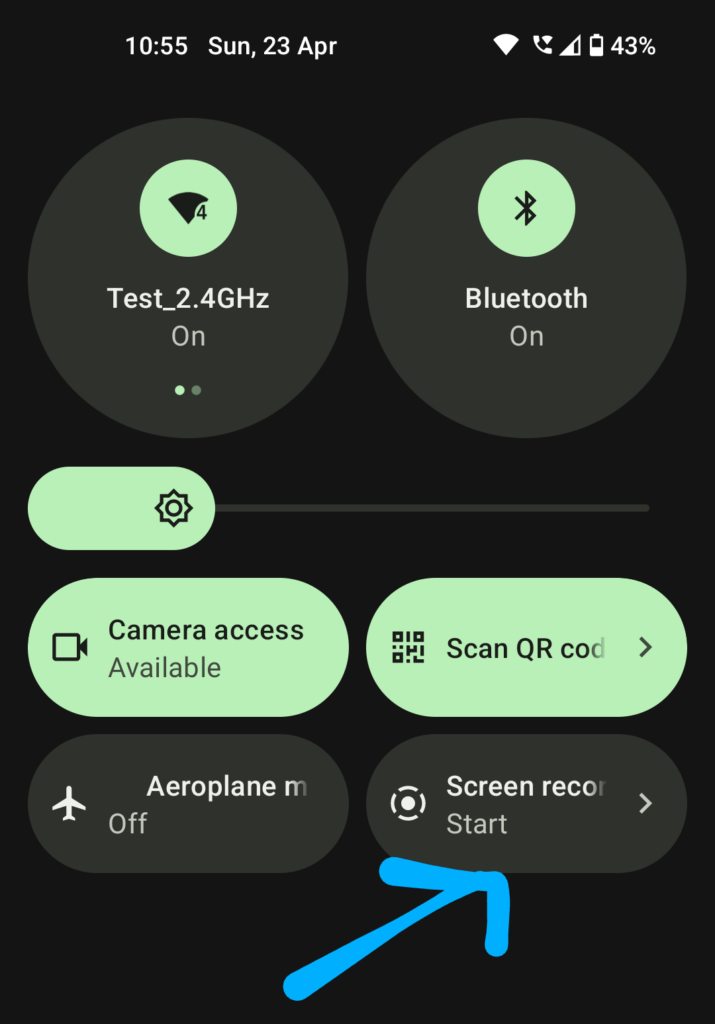 Open the Instagram app on your smartphone or tablet. If you haven't logged in already, enter your login details and click the "Log In" button.
Tap on the profile picture of the person whose Instagram story you wanted to record.
Now before viewing the Instagram story use your phone's inbuild screen recording option.
This can be accessed by the Quick toggle in the notification bar. Or go to Settings > Search for screen recording and enable it.
Now when the screen recording is started you have to view the story you wanted to record.
Now when you are done click on the stop button to complete the Instagram screen recording process.
Now you can edit and save the recorded Instagram story on your mobile and even share it on social media or by messages on Instagram to others.
And that's it! You've successfully recorded and shared your Instagram story.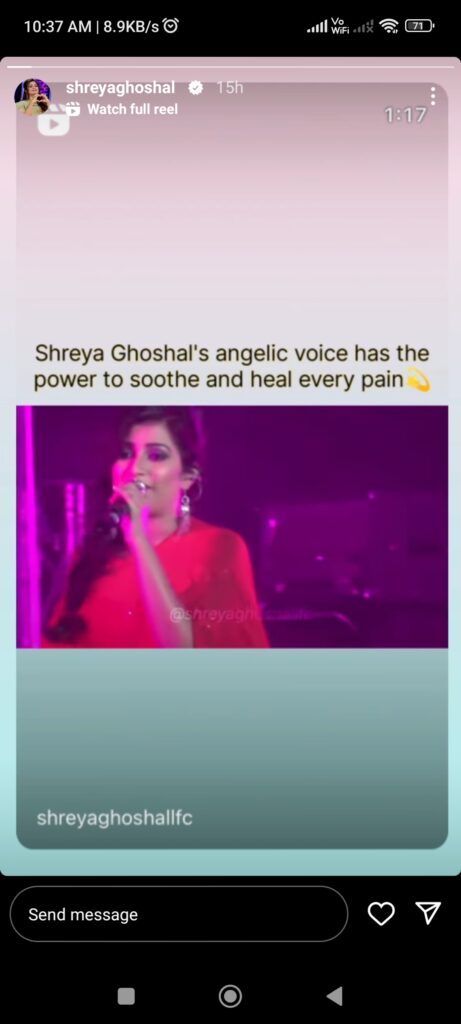 Using Third-Party Apps for Screen Recording Instagram Stories
There are many third-party apps that you can use to screen record Instagram Stories. Some popular options include DU Recorder, AZ Screen Recorder, and Screen Recorder – No Ads.
It is advisable to peruse reviews and app ratings of the third-party screen recording app prior to selecting a third-party application, to ensure its reliability and safety for use.
Also read: How To Add Multiple or Disappearing Text To Instagram Reels
The Ethics of Screen Recording Instagram Stories
It's essential to consider the ethics of screen recording Instagram Stories before proceeding. Remember that Instagram Stories are intended to be temporary, and the content shared on them is not meant to be permanent. Therefore, recording someone else's Instagram Story without their permission can be a violation of their privacy. Be mindful of the content you choose to record and whether it's appropriate to do so.
It's also important to note that some people may have disabled screen recording for their Instagram Stories. If you attempt to record their content, you may receive a notification informing you that screen recording is not allowed for that Story. In this case, it's best to respect their privacy and not try to record the Story.
Understanding Copyright Laws and Instagram's Terms of Use
Instagram Stories are subject to copyright laws and Instagram's terms of use. When recording an Instagram Story, make sure that you have the legal right to do so.
Recording copyrighted content can potentially infringe on someone's intellectual property rights. To ensure compliance, it is recommended to carefully review Instagram's terms of use and familiarize oneself with the app's guidelines and rules.
Does Instagram notify users when screen-recording Instagram stories?
First, it's important to note that Instagram does not currently have a built-in feature that notifies users when someone screens records their stories. This means that if you decide to screen-record someone's Instagram story, they will not receive any notification from the app.
That being said, it's important to remember that screen recording someone's Instagram story without their permission may still be considered a violation of their privacy. It's always best to ask for permission before screen recording someone's content, especially if it's for commercial or promotional purposes.
However, there are some third-party apps that claim to notify users when their stories are screen recorded. These apps work by monitoring the user's device activity and sending a notification to the user when someone screen records their story.
In conclusion, Instagram does not currently notify users when their stories are screen recorded, and using third-party apps to do so may not be reliable or safe. It's always best to ask for permission before screen recording someone's content and to respect their privacy. By following these guidelines, we can all enjoy using Instagram stories without violating the privacy of others.
Optimizing Your Screen Recording Settings for High-Quality Video and Audio
To ensure that your recorded Instagram Story is of high quality, you'll need to adjust your screen recording settings.
For example, you can adjust the resolution to match the quality of the original content, turn off sound recording if the Story doesn't have sound, or adjust the microphone settings to record your voiceover.
How To Edit Your Recorded Instagram Story
Once you've recorded your Instagram Story using the screen recording app, you may want to edit it before sharing it. Most mobile devices have built-in editing tools that you can use to trim your recorded video, adjust the brightness or contrast, or add text and stickers. You can also use third-party editing apps like InShot, VSCO, or Adobe Premiere Rush for more advanced editing features.
After you have saved your recorded Instagram story you can share it via Instagram messages to your friends or to other social media.
I hope you were able to successfully create a screen recording of the Instagram story with the help of our tutorial. Also, don't forget to share your thoughts about the Instagram stories recording below.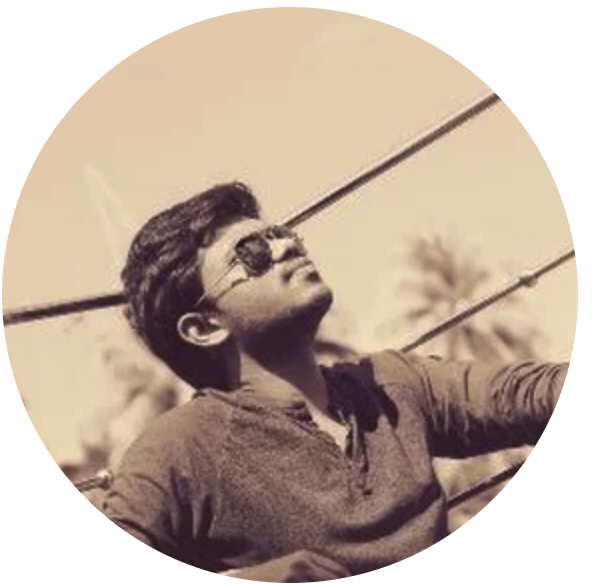 Gowtham V, the founder of howtodoninja.com is an experienced tech writer and a cybersecurity enthusiast with a passion for exploring the latest technological advancements. He has 10 years of experience in writing comprehensive how to guides, tutorials, and reviews on software, hardware, and internet services. With an interest in computer security, he strives to educate users by writing content on how to use technology, and how to also protect their smart devices and personal data from cyber threats. He currently uses a Windows computer, and a Macbook Pro, and tests hundreds of Android phones for writing his reviews and guides.