Sometimes you would like to control your Windows computer using your phone. If so, then the Asus Remote link from Asus.com is just the app you are looking for.
Asus Remote Link app provides lots of features and makes it easy to control your Windows computer. Follow these below steps to control your windows device by using Asus remote link on your android phone.
How To Install Asus Remote Link
The first thing you need to do is to download and install the Asus remote link software on your Windows PC.
You can download the Asus Remote Link software by visiting this page https://remotelink.asus.com/
After doing a successful installation, you must restart your windows pc before opening the Remote link and connecting to your app. Otherwise, you will get connection errors.
Then you need to install the Asus remote link app on your android device.
Open the Google Playstore app and search for Remote Link and install the first app developed by ASUS HIT TEAM (Refer to the below image).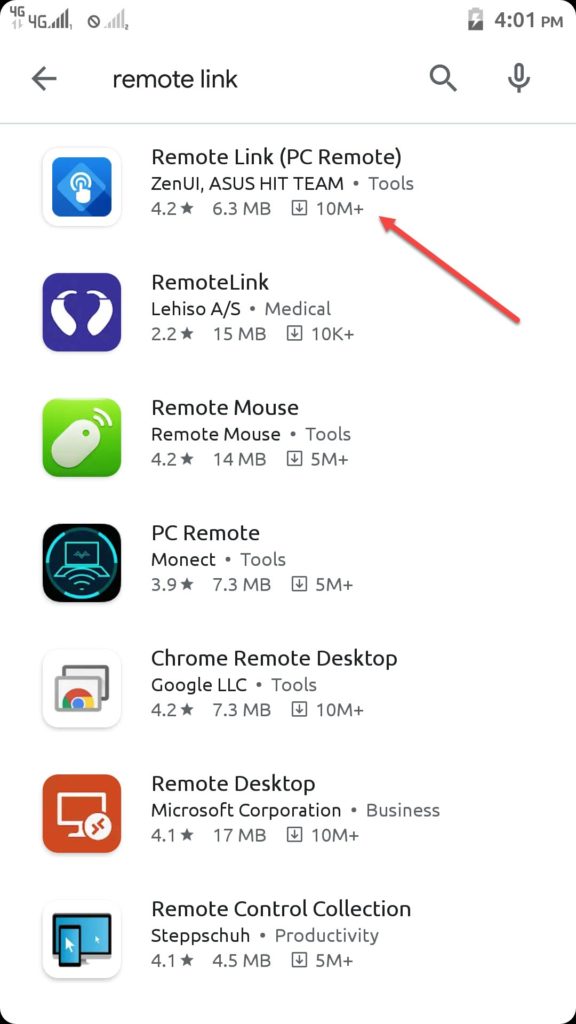 Setup Asus Remote Link Connection Settings
Open the app installed on your windows pc and android device.
Make sure that you have checked the "Enable Remote Link in your pc" option in your windows pc. This makes your pc discover to your android to the device.
Now open the Remote Link app installed on your android device.
You will see the two options Wifi and Bluetooth to connect your pc.
Connect your windows pc through any one of these options.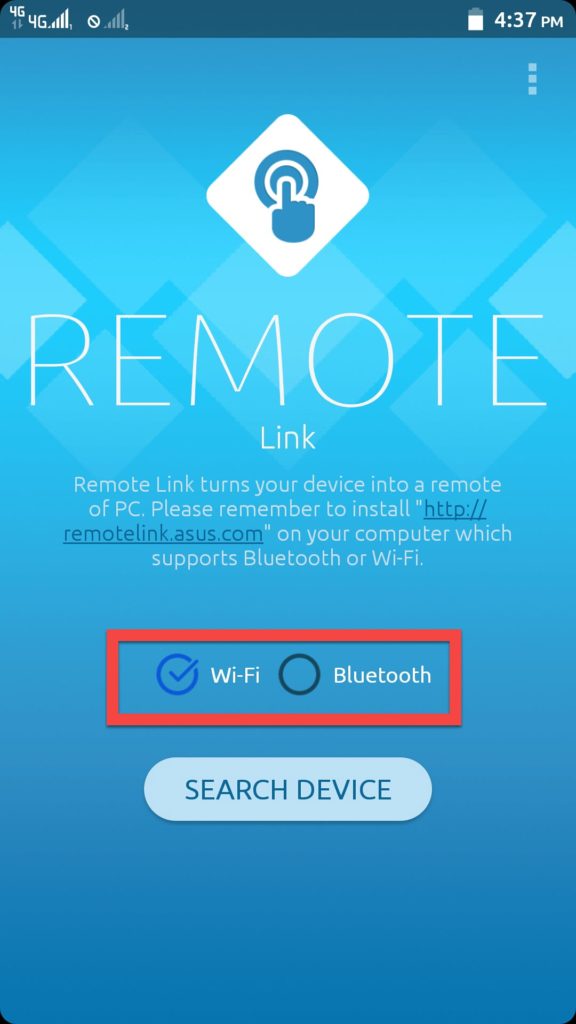 How To Use Asus Remote Link to Control Windows PC
For this tutorial. We are going to connect the Remote Link application through Bluetooth (You can also use WIFI) in order to control the windows pc.
Launch the App and Check the Bluetooth option and click on the search device.
It will take a few seconds to discover your windows pc.
Tap on that discovered device to connect your pc.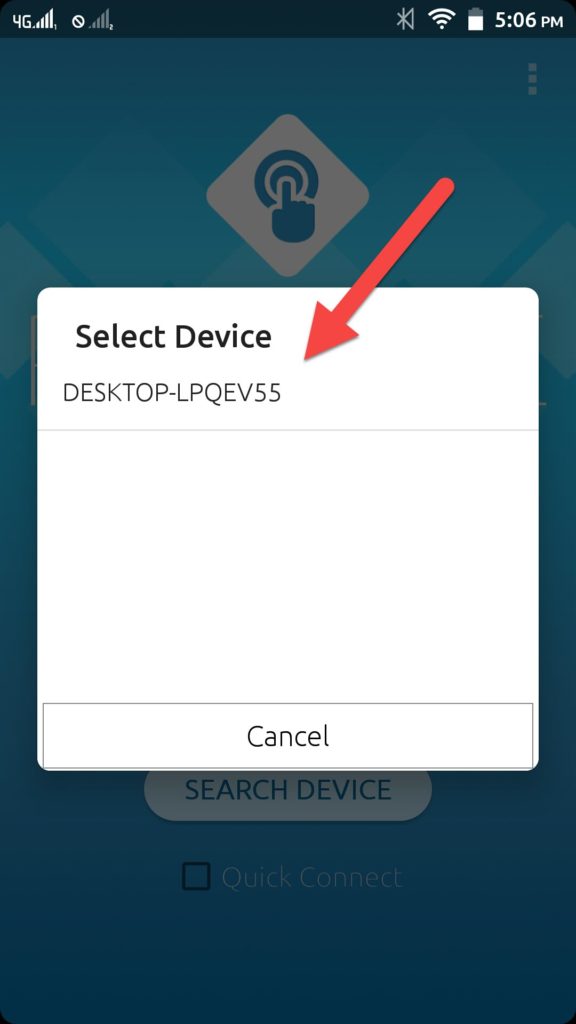 5. After the successful connection, the interface of your remote link android app will be changed as below image.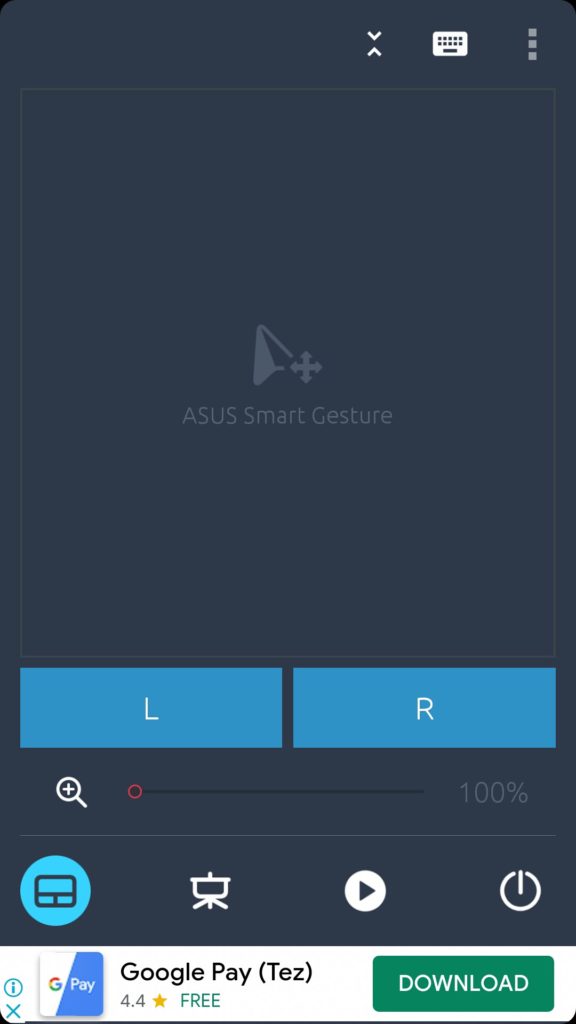 6. The L and R buttons are like the Left and Right clicks of the mouse buttons.
7. To use the scroll feature, place your two fingers on that empty space above the L and R button and scroll up or down.
With this Remote Link App, you can control your Windows 10 PC by using your mobile phone just by using this awesome Remote Link app by Asus.
I hope you were able to control your Windows PC using the Asus Remote Link app on your mobile phone. Do let us know your experience with the Remote Link app.